Find your moving company in Munich. Moving made easy!
If you are thinking about moving to Munich or even moving within the city, you should plan this thoroughly. If you decide to hire a professional moving company, you should allow enough time to get different quotes and compare prices.
Moving in Munich
Munich is the capital of Bavaria and Germany's third-largest municipality with around 1.5 million inhabitants. Even though it is now a city of millions, you can still find the original, rural charm in many parts of Munich. One reason for this are the numerous weekly and farmers' markets, green oases and local clubs. Munich is also considered a centre of culture, politics, science and media. Many large companies and international corporations such as Siemens or BMW have their headquarters here, creating a large number of jobs. There is also a lively start-up scene here, which also contributes to the low unemployment rate.
In addition to a high quality of life, Munich offers numerous museums, theatres, universities and colleges. The capital of Bavaria is also known worldwide for the annual Oktoberfest and is thus a magnet for international tourism.
Another of the many reasons to move to Munich are numerous parks and green spaces: At the Isar, in the English Garden, the Olympic Park or in the palace gardens, you can retreat from the hustle and bustle of the big city and get some fresh air. Another highlight is the "standing wave at the Eisbach" (a branch of the Isar), which has become a well-known surfing spot and is probably unique for a big city.
Apart from the numerous green spaces within the city, you live close to the Alps in Munich. This means that numerous hiking, skiing and tobogganing areas can be reached quickly and easily, adding a certain holiday atmosphere.
In addition to nature lovers, culture and beer lovers also get their money's worth in Munich. The famous museum district in Maxvorstadt with its many charming cafés should be mentioned here, as well as the numerous open-air beer gardens that invite you to enjoy a refreshing pint in the summer.
However, all these advantages come at a price, because the property market in Munich is currently the most expensive in the whole of Germany. The average price per square metre is currently 23 euros (warm), which is more than twice the average for Germany.
Munich consists of 25 districts and offers attractive residential areas for every taste , as well as for young and elderly. A very popular residential area for young trendsetters and students is the university quarter "Maxvorstadt", where Munich's two major universities (Technical University and Ludwig-Maximilians University) have located their faculties and classrooms. The proximity to the English Garden as well as numerous bars, restaurants, cafés and boutiques are a further argument for settling in this district.
Bogenhausen is also very popular as a residential district, especially the area around Prinzregentenstraße, which is one of Munich's grand boulevards. This upmarket residential area is characterised by many stylish houses and villas. The rents in this district vary considerably, with the southern part being one of the best areas of Munich and therefore correspondingly expensive, while the northern part is relatively inexpensive.
As in most cities, the city centre is a sought-after residential area, in Munich this is the district "Altstadt-Lehel". This district is located directly at the English Garden and also the famous "Eisbach-Welle", a famous surfing hotspot is located here. Due to its central location, the pedestrian zone with shopping facilities, the Marienplatz and the many other sights, properties in this district are in high demand and therefore hard to find.
What are the advantages of a moving company?
There are many reasons why so many people want to live in Munich and are therefore planning a move to the Bavarian capital. If you are one of the lucky ones to have found a nice and reasonably manageable flat in Munich, you first have to think about how to organise the moving. Do you want to hire a professional moving company or would you rather hire family and friends to help you move? The decision depends on various factors such as time, budget, physical condition and resources. For example, if you have a large moving van or know someone in your circle of acquaintances who does, you are more likely to be able to do without the help of a professional moving company than the owner of a very small car. Of course, the moving budget also plays a big role in the choice, because moving on your own is of course cheaper than using a company. Health conditions also play a role: for example, anyone who has had a slipped disc in the past or another acute back problem will be more inclined to hire professional moving helpers, whose fitness and routine will not only spare your nerves but also your joints and muscles. Anyone who wants to get rid of old furniture or bulky items in the course of the move is also well advised to hire a moving company, as they can dispose of or recycle the things they no longer need directly.
Rent prices in Munich districts
As mentioned above, Munich is currently the most expensive city in Germany when it comes to property prices. With a warm rent of over 23 euros (about 20 euros cold) per square metre, the average rent here is more than twice as much as in the rest of Germany.
As in any other city, there are of course cheaper and more expensive residential districts in Munich. The actual rent depends on many different factors, such as the location, size and furnishings of the flat:
| | |
| --- | --- |
| Flat size | Price/m2 |
| 30 m2 | 28,64 € |
| 60 m2 | 21,45 € |
| 100 m2 | 20,03 € |
(Source: https://www.wohnungsboerse.net/mietspiegel-Muenchen/2091)
| | |
| --- | --- |
| District Munich | Price/m2 |
| Neuhausen Nymphenburg | 20,23 € |
| Maxvorstadt | 22,14 € |
| Altstadt Lehel | 23,06 € |
| Bogenhausen | 19,95 € |
| Ludwigsvorstadt Isarvorstadt | 22,86 € |
| Untergiesing Harlaching | 18,85 € |
| Schwabing West | 22,28 € |
| Hadern | 17,01 € |
| Feldmoching Hasenbergl | 16,93 € |
(Source: https://www.miete-aktuell.de)
The most expensive place to live in Munich is the Altstadt, where you pay an average of over 23 euros per square metre (cold). The districts of Maxvorstadt (university quarter) and Ludwigsvorstadt Isarvorstadt are also very expensive. On the other hand, rents in Hadern and Feldmoching Hasenbergl are relatively "cheap" at around 17 euros per square metre.
Your advantages with MoveAgain
Anyone who has decided to move to Munich or to relocate within the city is spoilt for choice when it comes to moving companies, as there are numerous of them here, just like in any other large city. Ideally, you should start planning and organising your moving a few months in advance so that you have enough time to obtain quotes and compare prices. Furthermore, most moving companies want to check out the goods before making an offer, which can make planning quite time-consuming.
MoveAgain, on the other hand, offers you a quick and easy online quote at a fixed price. Via our website, you can choose the offer that suits you best and avoid unpleasant surprises afterwards.
In order to get an overview of the effort involved in the moving, it is advisable to create a checklist in advance, listing the moving goods to be transported, as well as another one listing the planned moving procedure. This will benefit both you and the moving company you choose.
Furthermore, MoveAgain offers you the possibility to request suitable moving boxes before the move, as well as to dispose of old pieces of furniture and no longer needed items in the course of the move.
Checklist: How moving with MoveAgain works
We advise our customers to start planning the moving several months in advance in order to have enough time for preparation. The preparation of checklists on which you should list the goods to be moved, the approximate sequence of the move as well as the activities to be carried out after the move (e.g. checking the goods, dealing with the authorities, etc.) has proven to be very useful.
As soon as you have an overview of the moving goods and any additional services you may need, such as the provision of transport boxes, you can have a tailor-made offer made online at MoveAgain. As soon as you have checked and confirmed this, your moving date is firmly reserved in our calendar.
Stress-free relocation

We will work hand in hand with you to deliver a swift and well-planned move. You can book online and receive an offer within just a few minutes.

A reliable team

MoveAgain has already been booked more than 10000 times. Our moving team will handle your belongings with the utmost care and consideration. You can rest assured that every stage of your move is in safe hands.

Tailor-made service

We at MoveAgain understand the unique nature of each of our clients' criteria and offer the most efficient levels of service. Our team works closely with our clients to not only build trust but to capture every detail and understand their exact moving requirements.

Transparent prices

We will ensure to provide you with transparent prices, meaning no hidden costs and to achieve the best possible customer satisfaction.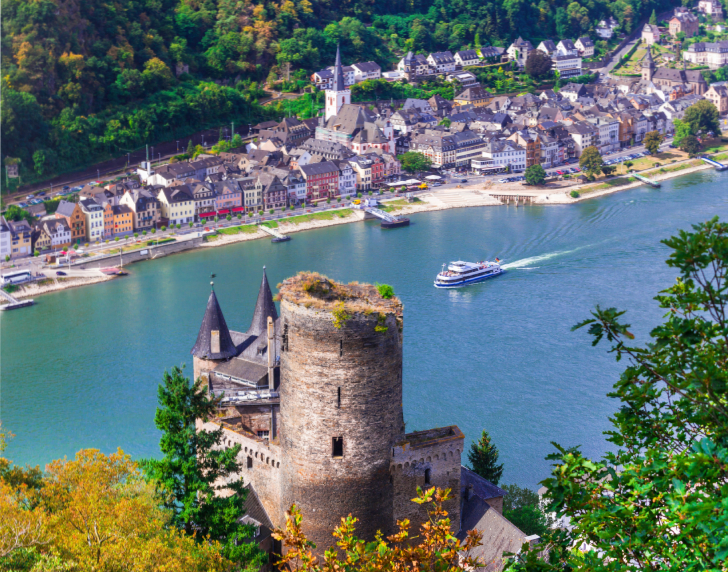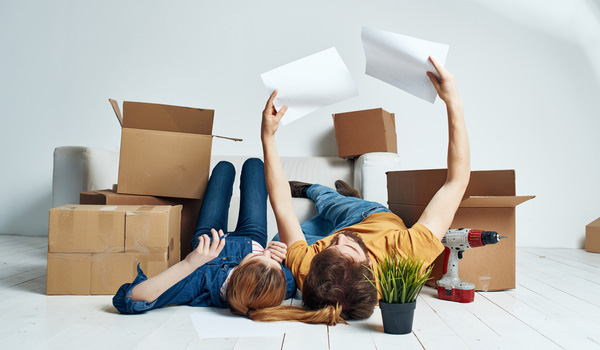 What are the advantages of a moving company?
We recommend that you start planning your move at least three months before the moving date. We also recommend that you get in touch with the moving company so that they can reserve the requested date for you. Many people want to move at the end of the month in order to avoid paying double rent in the old and new flat. This can lead to bottlenecks with moving companies. If you have the opportunity to move in the middle of the month, it is best to take advantage of this, as you can often get a better price.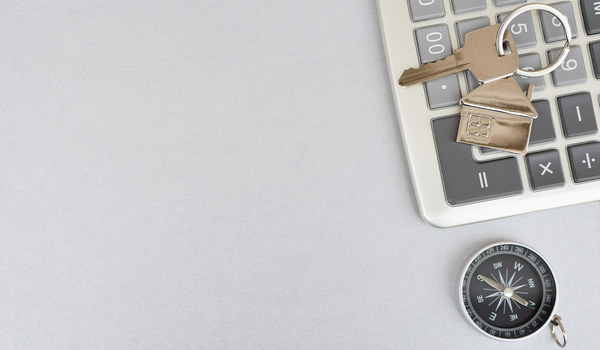 Calculate moving costs online: We will help you
A move always involves costs, whether organised by you or carried out by a professional moving company, a reasonable moving budget is always necessary. The decision whether to hire a moving company depends on various factors: your own stress tolerance or health, the volume of items to be moved, the time available and your personal preferences. Of course, hiring a professional moving company is more expensive than getting help from friends and family. Nevertheless, the effort and hassle are often much higher. If you would like to calculate a fixed flat rate for your moving in advance, you can easily do so online here: CALCULATE MOVING COSTS