Find your moving company in Hamburg. Moving made easy!
Are you thinking of moving to Hamburg? Moving to or within Hamburg must be well planned. One of the most important questions in the preparation is whether you want to organise the move yourself or whether you would prefer to hire a professional moving company. If you decide on the latter, you should definitely request several offers for comparison before placing the order.
Moving in Hamburg
Hamburg, also known as the "Hanseatic City", is Germany's second largest city with a population of around 1.8 million. Although it may seem so, Hamburg is not located directly on the sea but on the Elbe, which flows into the North Sea 110 km away at Cuxhaven. The city has one of the largest transshipment ports in the world, which makes Hamburg an important international logistics location. Furthermore, the Hanseatic city is known for its aerospace and information technology.
Hamburg is also considered one of the most pleasant cities in the world to live in and is a popular destination for tourists. Due to the numerous canals, also called "Fleete", a whole 8 percent of Hamburg's urban area consists of water surfaces. Furthermore, Hamburg is a very "green" city with almost 19 per cent of green spaces, the city park alone is 1.8 square kilometres in size.
Hamburg is divided into 7 districts and 104 neighbourhoods and has something to offer for every taste in terms of housing. Young families prefer to live in the green north: Winterhude, Eppendorf or Barmbek. Students and young professionals, on the other hand, prefer Wilhelmsburg or Elmsbüttel because of the many shops, bars and cafés.
"Eimsbüttel", is not only one of the most popular, but also one of the most densely populated districts in Hamburg. The reasons for this are the central location and infrastructure on the one hand and the numerous green spaces, parks and beautiful old buildings on the other. The rents are quite moderate, which makes Eimsbüttel an attractive place to live for young people and families.
A very popular part of Eimsbüttel is the so-called "Schanzenviertel" or "Schanze" for short, which offers numerous cafés, restaurants and bars.
Another popular residential area in Hamburg is the "Hafen City", which consists of trendy, modern apartment buildings and office buildings. It is located directly on the Elbe or North Sea and is largely on water. In addition to its attractive location, Hafen City is also characterised by a wide range of shopping facilities and restaurants. Due to this unique location and infrastructure, rents and purchase prices here are unfortunately also above average and among the most expensive in the entire city.
Those who want to settle in "Winterhude" also have to dig deep into their pockets. This is a rather quiet district in the north of Hamburg, characterised by well-preserved 19th-century villas and modern luxury flats. The small, traditional boutiques as well as other shopping and entertainment options round off the cityscape of "Winterhude". An additional plus point of this district is the Hamburg City Park, which offers green recreation as well as opportunities for exercise.
What are the advantages of a moving company?
There are numerous reasons to move to Hamburg. Besides professional or personal reasons, Hamburg is one of the most liveable cities in the world. If you are planning a move to the Hanseatic city, you should first consider whether you would like to place the move in the hands of a professional moving company or organise it yourself. If you are on a tight budget but have enough time, you can also plan and carry out the move on your own or with the help of friends and family. For people who are very busy at work and/or in their private lives, hiring a professional moving company can be a great help, after all, it saves a lot of time and nerves. It also eliminates the risk of injury and possible absence from work due to lifting and carrying heavy objects. Last but not least, it is also possible to have the company dispose of old and no longer needed furniture or objects during the moving process.
Rent prices in Hamburg districts
The real estate market in Hamburg is very dynamic and demand is rising steadily. There are only about 92 flats for every 100 households, which naturally drives up prices, especially for high-quality flats.
The average rent in Hamburg is €14.57 per square metre, which is €5 higher than the average price in Germany as a whole (€9.53/m2). The actual rental price depends, of course, on many different factors such as the size, location and furnishings of the flat:
| | |
| --- | --- |
| Flat size | Price/m2 |
| 30 m2 | 19,40 € |
| 60 m2 | 13,87 € |
| 100 m2 | 14,34 € |
(Source: https://www.wohnungsboerse.net/mietspiegel-Hamburg/3195)
| | |
| --- | --- |
| District Hamburg | Price/m2 |
| Eimsbüttel | 15,01 € |
| Rotherbaum | 17,12 € |
| Lokstedt | 14,66 € |
| Winterhude | 15,14 € |
| Altstadt | 17,90 € |
| Hafen City | 18,55 € |
| St. Pauli | 15,65 € |
| Sternschanze | 13,57 € |
| Farmsen Berne | 11,27 € |
| Wilhelmsburg | 10,58 € |
| Heimfeld | 10,35 € |
(Source: https://www.miete-aktuell.de)
Those who want to live in Hafen City, Rotherbaum or the Altstadt have to reach deep into their pockets. Here you have to pay between 17 and 19 euros per square metre. In contrast, living in Wilhelmsburg, Heimfeld or Farmen Berne is relatively inexpensive, with average rents of between 10 and 11 euros per square metre.
Your advantages with MoveAgain
As in most large cities, there are a large number of moving companies in Hamburg. It is therefore worthwhile to start planning your move in good time, i.e. a few months in advance, in order to secure the best price/performance ratio. This can be quite time-consuming, as many companies want to inspect the moving goods beforehand in order to provide you with a quote.
When you book your move with MoveAgain, you can save yourself the trouble, because our website allows you to quickly and conveniently calculate the best offer for you personally among our partner companies at a fixed price.
The advantage of this is that you already know what costs you can expect before you book the moving, so you don't have to experience any nasty surprises afterwards. Nevertheless, we advise our customers to prepare a checklist of the household goods to be moved as well as an approximate plan of the moving process. This not only benefits the moving helpers, but also yourself and helps everyone involved to maintain an overview.
Due to the thorough selection of our partner companies, you can be sure that your belongings are in the best hands and will be transported quickly, safely and professionally to your new home. At MoveAgain you also have the option of booking the right moving boxes in advance, as well as the disposal of old and no longer needed items and furniture.
Checklist: How moving with MoveAgain works
We recommend that you start planning your move three months before the planned moving date in order to have enough time for preparation and planning. As already mentioned, it is worthwhile to create checklists for the moving day, where you list the moving goods on the one hand, as well as the approximate time schedule on the day of the move. Furthermore, it can be a great help to create a checklist for the time after the moving. In other words, what activities and tasks are to be done after the day of the move: Checking the belongings for damage, notifying the neighbours, dealing with the authorities, etc.
As soon as you have an overview of the moving goods, as well as any additional services you may need (de-cluttering, ordering moving boxes, etc.), you can quickly and easily get a customised quote from MoveAgain. As soon as this has been checked and approved by you, the order is confirmed by us and your desired moving date is reserved in our calendar.
Stress-free relocation

We will work hand in hand with you to deliver a swift and well-planned move. You can book online and receive an offer within just a few minutes.

A reliable team

MoveAgain has already been booked more than 10000 times. Our moving team will handle your belongings with the utmost care and consideration. You can rest assured that every stage of your move is in safe hands.

Tailor-made service

We at MoveAgain understand the unique nature of each of our clients' criteria and offer the most efficient levels of service. Our team works closely with our clients to not only build trust but to capture every detail and understand their exact moving requirements.

Transparent prices

We will ensure to provide you with transparent prices, meaning no hidden costs and to achieve the best possible customer satisfaction.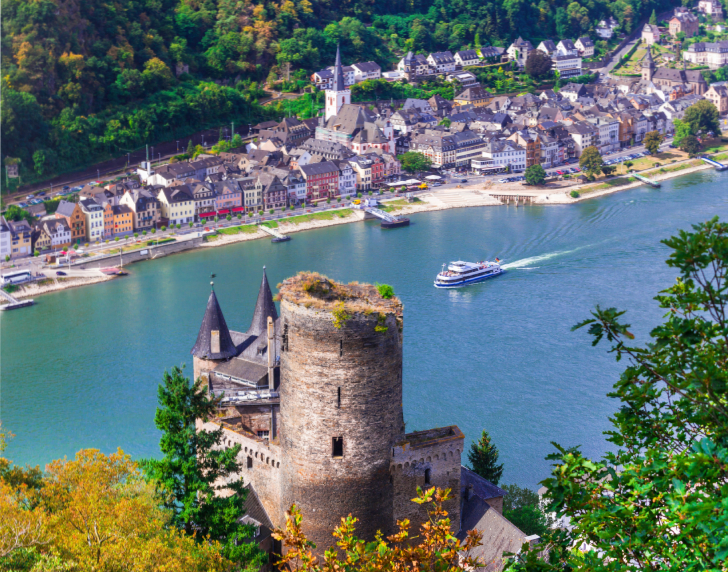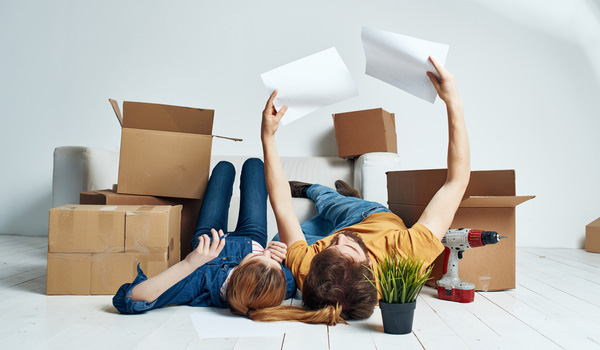 What are the advantages of a moving company?
We recommend that you start planning your move at least three months before the moving date. We also recommend that you get in touch with the moving company so that they can reserve the requested date for you. Many people want to move at the end of the month in order to avoid paying double rent in the old and new flat. This can lead to bottlenecks with moving companies. If you have the opportunity to move in the middle of the month, it is best to take advantage of this, as you can often get a better price.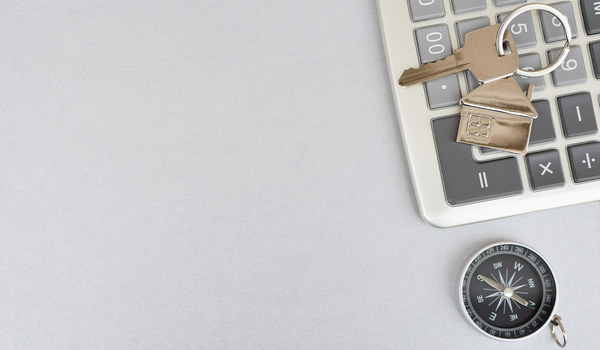 Calculate moving costs online: We will help you
A move always involves costs, whether organised by you or carried out by a professional moving company, a reasonable moving budget is always necessary. The decision whether to hire a moving company depends on various factors: your own stress tolerance or health, the volume of items to be moved, the time available and your personal preferences. Of course, hiring a professional moving company is more expensive than getting help from friends and family. Nevertheless, the effort and hassle are often much higher. If you would like to calculate a fixed flat rate for your moving in advance, you can easily do so online here: CALCULATE MOVING COSTS