Find your moving company in Cologne. Moving made easy!
Moving to or within Cologne should be well prepared and planned. In order to ensure the best possible process and not to strain your bank account too much, it is worth comparing different moving companies and obtaining quotes.
Moving in Cologne
Cologne is a 2000-year-old city and, with over 1 million inhabitants, the fourth largest city in Germany. It is mainly known for its cathedral and carnival, but it is also an important media location (RTL, WDR, VOX, N-TV...) and a production site for the automotive industry.
Cologne is characterised by its cosmopolitanism and is considered a multicultural city where people from all over the world meet. The city is divided into two halves by the Rhine: The so-called "right" Cologne (on the left bank of the Rhine) and the "wrong" side of the city, also known as the "schäl Sick". The most popular residential areas in Cologne include the trendy district of Ehrenfeld, Rodenkirchen and Lindenthal.
Lindenthal is located in the west of Cologne and is at the top of Cologne residents' wish lists due to its high proportion of green spaces, beautiful villas and good connections to the city centre. In addition to numerous recreational areas, the popular Lindenthal Zoo is also located here - a highlight for families.
Rodenkirchen is located directly on the Rhine in the south of Cologne and exudes a certain small-town flair and rural idyll. People used to live here and earn money from fishing, farming and winegrowing, but today Rodenkirchen is considered a popular excursion destination and place to live for those who have the necessary small change. A special highlight is the so-called "Rodenkirchen Riviera" on the Rhine, which is somewhat reminiscent of southern European coasts due to its white, fine sandy beach.
Another very popular district of Cologne is the hip, multicultural Ehrenfeld. Here you will find colourfully painted houses, numerous small boutiques, fancy cafés, and clubs in former farmer's shops. As you can imagine, Ehrenfeld is a popular residential area especially for the young, alternative and hip population, as well as for artists and families.
There are numerous reasons to move to Cologne: The many green spaces, the great range of sports, the shopping opportunities, the nightlife, the rich cultural offerings and much more. In 2019, there were over 57,000 people moving to Cologne and almost 56,800 moving away. Within Cologne, there were around 64,800 moves in the same year, which means that the movements to and within Cologne are large and so is the demand for moving companies.
What are the advantages of a moving company?
If you are planning to move to Cologne or within Cologne, you will first have to decide whether to organise the move yourself or have it carried out by a professional moving company. The second option has decisive advantages: safe and quick transport of the possessions as well as avoiding physical strain and injuries caused by lifting and carrying objects. Additional services such as packing and also disposing of inventory that is no longer needed can also be taken advantage of.
Rent prices in Cologne districts
Currently, the average rent in Cologne is €13.75 per square metre, which is about €4 more expensive than the average price in Germany as a whole (€9.53/m2). The actual rental price depends on many different factors such as the size and location of the flat:
| | |
| --- | --- |
| Flat size | Price/m2 |
| 30 m2 | 18,39 € |
| 60 m2 | 13,04 € |
| 100 m2 | 12,76 € |
(Source: https://www.wohnungsboerse.net/mietspiegel-Koeln/5333)
| | |
| --- | --- |
| District Cologne | Price/m2 |
| Altstadt Nord | 14,24 € |
| Ehrenfeld | 13,15 € |
| Lindenthal | 13,62 € |
| Nippes | 12,78 € |
| Mülheim | 11,68 € |
| Kalk | 11,02 € |
| Porz | 10,26 € |
| Chorweiler | 9,33 € |
| Rodenkirchen | 12,11 € |
(Source: https://www.miete-aktuell.de/mietspiegel/Koeln/Koeln/)
Basically, it can be said that locations on the left bank of the Rhine and close to the city centre are more expensive than locations on the right bank of the Rhine and all those further away from the cathedral.
As everywhere else, rents in Cologne are determined by supply and demand, and this has risen constantly in recent years. This in turn has led to a rise in prices, especially for small flats up to 30 m2. Here, prices per square metre have risen by almost 3 euros since 2017. The cheapest places to live are still in Chorweiler, Kalk and Porz. If you want to live in the city centre, you naturally have to pay the highest prices.
Your advantages with MoveAgain
There is a large selection of moving companies in Cologne, so the choice can be difficult. A decisive factor is usually the cost of the move, and you don't want to experience a nasty surprise afterwards. At MoveAgain you can book the moving directly online and have a fixed price calculated in advance. This way you have the moving under control from the beginning and don't have to worry about hidden costs afterwards. Nevertheless, we recommend that you draw up the following checklists before moving: One that lists all the items to be moved and one to plan the moving process. This is not only a valuable support for the moving company, but also helps you to keep track of everything.
Further advantages of moving with MoveAgain are of course the efficient and professional transport of your belongings as well as the disposal of old and no longer needed furniture and objects on request. Furthermore, we are happy to provide suitable moving boxes in advance.
Checklist: How moving with MoveAgain works
We recommend that you start planning your move three months before the actual moving day in order to have enough time for planning and price comparisons. The checklists mentioned above are useful for this. It is also helpful to have a third checklist that includes all the tasks that need to be done after the move - for example, checking the moving goods for possible damage. To avoid disputes with the landlord, you should also check and document the condition of the old or new flat. You should also plan some provisions for the day of the move to keep yourself and your removal helpers happy.
As soon as you have created the checklists and have a good overview of your moving goods, as well as the travel routes and the approximate time needed, you can get a quote directly online at MoveAgain. As soon as this has been checked and confirmed by you, the order is received by us and your moving date is firmly reserved in our calendar.
Stress-free relocation

We will work hand in hand with you to deliver a swift and well-planned move. You can book online and receive an offer within just a few minutes.

A reliable team

MoveAgain has already been booked more than 10000 times. Our moving team will handle your belongings with the utmost care and consideration. You can rest assured that every stage of your move is in safe hands.

Tailor-made service

We at MoveAgain understand the unique nature of each of our clients' criteria and offer the most efficient levels of service. Our team works closely with our clients to not only build trust but to capture every detail and understand their exact moving requirements.

Transparent prices

We will ensure to provide you with transparent prices, meaning no hidden costs and to achieve the best possible customer satisfaction.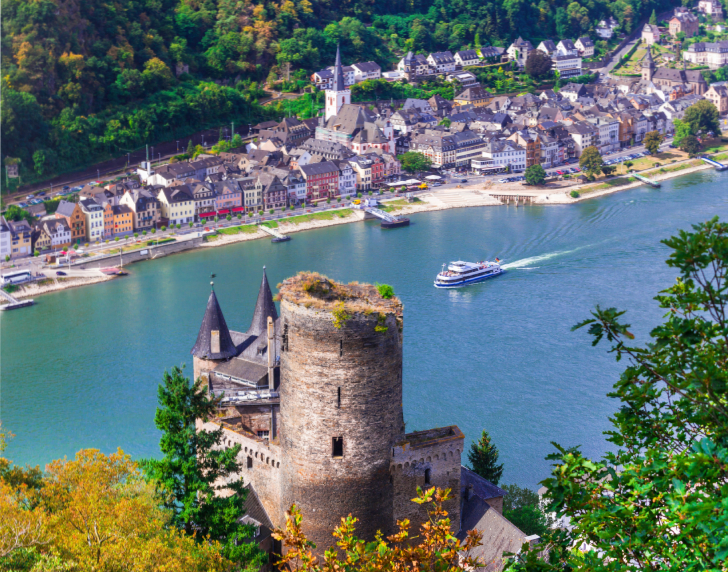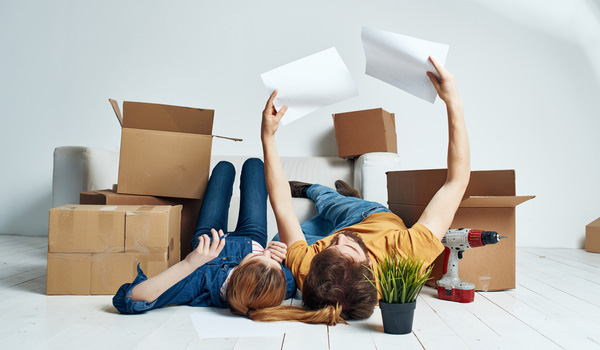 What are the advantages of a moving company?
We recommend that you start planning your move at least three months before the moving date. We also recommend that you get in touch with the moving company so that they can reserve the requested date for you. Many people want to move at the end of the month in order to avoid paying double rent in the old and new flat. This can lead to bottlenecks with moving companies. If you have the opportunity to move in the middle of the month, it is best to take advantage of this, as you can often get a better price.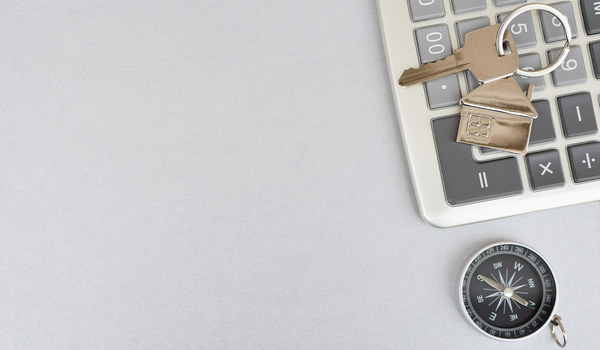 Calculate moving costs online: We will help you
A move always involves costs, whether organised by you or carried out by a professional moving company, a reasonable moving budget is always necessary. The decision whether to hire a moving company depends on various factors: your own stress tolerance or health, the volume of items to be moved, the time available and your personal preferences. Of course, hiring a professional moving company is more expensive than getting help from friends and family. Nevertheless, the effort and hassle are often much higher. If you would like to calculate a fixed flat rate for your moving in advance, you can easily do so online here: CALCULATE MOVING COSTS