Find your moving company in Berlin. Moving made easy!
Moving in or out of Berlin should be well planned and organised. Especially if you decide to hire a professional moving company, you should start planning well in advance. There are many local moving companies and price comparisons are certainly recommended.
Moving in Berlin
Berlin is the capital of Germany as well as the seat of the Bundestag, Bundesrat and Federal Government. With 3.7 million inhabitants, it is also the most populous city in Germany and the entire European Union. In addition, Berlin is the largest municipality in Germany in terms of area, covering 892 square kilometres.
The city is an important location for the areas of creative and cultural industries, biotechnology, medical and pharmaceutical industries as well as information technology and construction. Berlin is also an important transport hub for European air and rail traffic. If you live here, you are very well connected in terms of transport. Germany's capital also has an excellent reputation in education and research and attracts people from all over the world with its famous nightlife, festivals and variety of cultural offerings.
There are many reasons to move to Berlin: The city is cosmopolitan, colourful and lively, has an excellent public transport network, has many green spaces, parks and forests and is ideal for studying or pursuing a career. There are good reasons why Berlin is an extremely popular place to live among young people and students.
As already mentioned, Berlin is a very large city in terms of area and consists of 12 districts, which in turn are divided into 96 districts.
One of the most popular and well-known residential areas is the district of Berlin Mitte. Although it's not exactly cheap, it's very central and close to numerous start-ups and schools, and you can also enjoy a wide range of art, culture and gastronomy.
Prenzlauer Berg is another very popular district in Berlin, especially among young families because of its child-friendly nature. There are many playgrounds, daycare centres and shops specialising in children's accessories.
The Kreuzberg district is a multicultural district with many original street cafés, restaurants, second-hand shops, small boutiques, wine shops and delis. Furthermore, there are numerous kebab stands in the area. While Kreuzberg used to be popular with young people, artists and hippies, today it attracts all ages and professions. Unfortunately, housing prices are correspondingly high.
Berlin's party hotspot and another popular place to live is the Friedrichshain district. Many large companies such as Zalando and Universal Music have also settled here. The district offers a lot for nature lovers as well, e.g. the Volkspark Friedrichshain and the Rummelsburger Bucht.
What are the advantages of a moving company?
It is obvious that there are many reasons to move to Berlin. If you have decided to move, the first step is to think about whether you want to hire a moving company. This decision is of course a very individual to make and depends on many factors such as time, budget, physical condition as well as resources (e.g. help from family and friends, transport car, etc).
If you have a lot of time but a tight moving budget, you are more likely to call on the help of friends and relatives than someone who is very busy at work and/or in their private life and has very limited time. The risk of physical injury, such as problems with intervertebral discs or torn ligaments, caused by lifting and carrying heavy objects is also a reason for some people to call on professional help. Another argument for hiring a moving company is the possibility of disposing of furniture or objects that are no longer needed in the course of the move.
Rent prices in Berlin districts
Berlin was once - compared to other major cities - a relatively cheap city to live in. In recent years, however, prices have risen significantly and now Berlin is one of the most expensive cities in Germany, along with Hamburg, Munich and Stuttgart. As a cultural, economic and industrial centre, Berlin attracts young, creative and career-minded people. Those who want to live here now have to dig deeper into their pockets than they did a few years ago.
The average rent in Berlin is €16.47 per square metre, which is almost €7 higher than the average price in Germany in general (€9.53/m2). Of course, it is still possible to live cheaply in Berlin, as there are still districts and neighbourhoods that offer quite reasonable prices per square metre. Apart from the location, the actual rent depends on many different factors, such as the size and furnishings of the flat:
| | |
| --- | --- |
| Flat size | Price/m2 |
| 30 m2 | 22,44 € |
| 60 m2 | 16,35 € |
| 100 m2 | 15,57 € |
(Source: https://www.wohnungsboerse.net/mietspiegel-Berlin/2825)
| | |
| --- | --- |
| District Berlin | Price/m2 |
| Charlottenburg | 13,80 € |
| Friedrichshain | 15,96 € |
| Kreuzberg | 15,96 € |
| Neukölln | 11,84 € |
| Prenzlauer Berg | 15,14 € |
| Berlin Mitte | 19,32 € |
| Tiergarten | 17,41 € |
| Marzahn | 6,88 € |
| Wedding | 10,48 € |
| Tegel | 9,13 € |
| Reinickendorf | 9,05 € |
(Source: https://www.miete-aktuell.de)
The highest rents are in Berlin Mitte, Tiergarten, Friedrichshain and Kreuzberg. Marzahn is still very cheap to live in (due to the many prefabricated concrete buildings) - here you pay an average of less than 7 euros per square metre. Other affordable districts are Wedding, Berlin Tegel and Reinickendorf.
Your advantages with MoveAgain
If you are moving to or in Berlin and want to leave your move to professional helpers, you are spoilt for choice, because there are over 600 moving companies in Berlin. It is therefore advisable to start planning your move a few months in advance. This way you can get different quotes and compare prices. Many moving companies also want to inspect the household goods before making an offer, which can be quite time-consuming.
If you decide to book your move via the MoveAgain platform, you will be spared the hassle. You can quickly and easily select the most suitable offer from our numerous partner companies via our website and book it at a fixed price - without any nasty surprises afterwards.
Before moving, we advise our customers to draw up a checklist of the items to be moved and a plan with the approximate schedule for the day of the move. This not only helps the moving company you have chosen, but also helps you to keep track of everything.
Our high quality criteria for the selection of our partner companies ensure that your belongings are in the best hands. With MoveAgain, you also have the option of ordering the suitable moving boxes in advance, as well as having old pieces of furniture and objects that are no longer needed disposed of for an additional fee.
Checklist: How moving with MoveAgain works
We recommend starting to plan your move three months before the planned moving date in order to have enough time for preparation and planning. As already mentioned, it is worthwhile to create checklists for the moving day, where you list the moving goods on the one hand and the approximate time schedule of the moving on the other. Another checklist that lists the activities after the moving (e.g. checking the moving goods, dealing with the authorities, contacting neighbours, etc.) can also be very helpful.
After you have created an overview of the moving goods to be transported and the required additional services (provision of moving boxes, clearing out old items...), you can have a customised offer created online at MoveAgain. Afterwards, you only have to check and approve it and the order is confirmed and your desired moving date is reserved in our calendar.
Stress-free relocation

We will work hand in hand with you to deliver a swift and well-planned move. You can book online and receive an offer within just a few minutes.

A reliable team

MoveAgain has already been booked more than 10000 times. Our moving team will handle your belongings with the utmost care and consideration. You can rest assured that every stage of your move is in safe hands.

Tailor-made service

We at MoveAgain understand the unique nature of each of our clients' criteria and offer the most efficient levels of service. Our team works closely with our clients to not only build trust but to capture every detail and understand their exact moving requirements.

Transparent prices

We will ensure to provide you with transparent prices, meaning no hidden costs and to achieve the best possible customer satisfaction.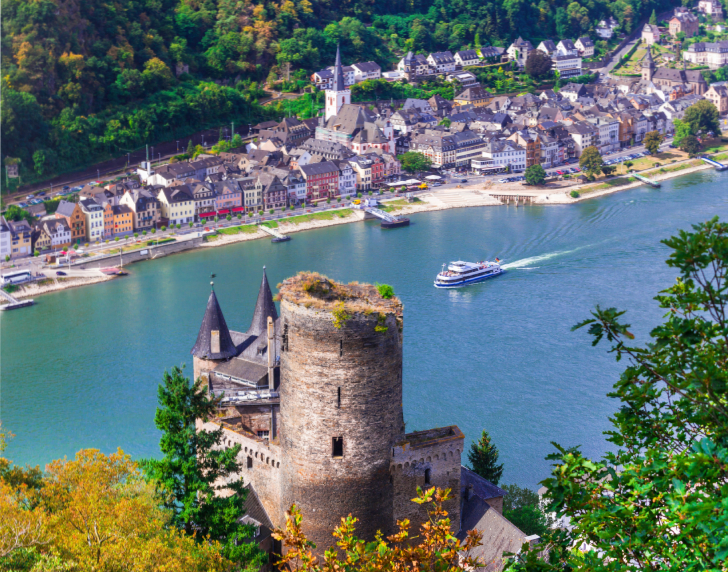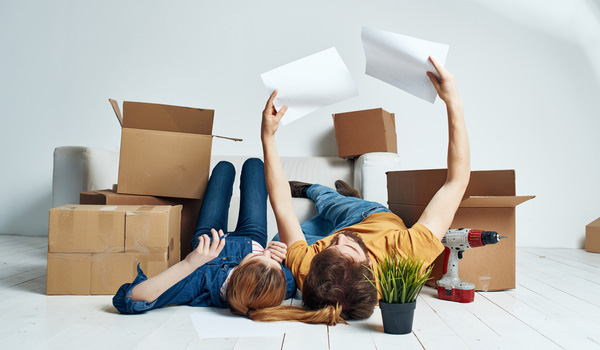 What are the advantages of a moving company?
We recommend that you start planning your move at least three months before the moving date. We also recommend that you get in touch with the moving company so that they can reserve the requested date for you. Many people want to move at the end of the month in order to avoid paying double rent in the old and new flat. This can lead to bottlenecks with moving companies. If you have the opportunity to move in the middle of the month, it is best to take advantage of this, as you can often get a better price.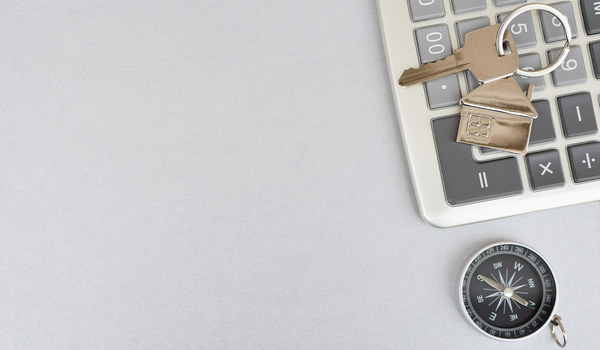 Calculate moving costs online: We will help you
A move always involves costs, whether organised by you or carried out by a professional moving company, a reasonable moving budget is always necessary. The decision whether to hire a moving company depends on various factors: your own stress tolerance or health, the volume of items to be moved, the time available and your personal preferences. Of course, hiring a professional moving company is more expensive than getting help from friends and family. Nevertheless, the effort and hassle are often much higher. If you would like to calculate a fixed flat rate for your moving in advance, you can easily do so online here: CALCULATE MOVING COSTS